Interested in reading our latest newsletter?
Experienced. Reliable. Trustworthy.

Your Guide on the Journey to Financial Freedom
Our financial planning services can help you gain financial independence and secure your and your loved one's future.
What is Your Risk Number?
Find out in 5 minutes.
Capture your risk tolerance and see if your portfolio fits you.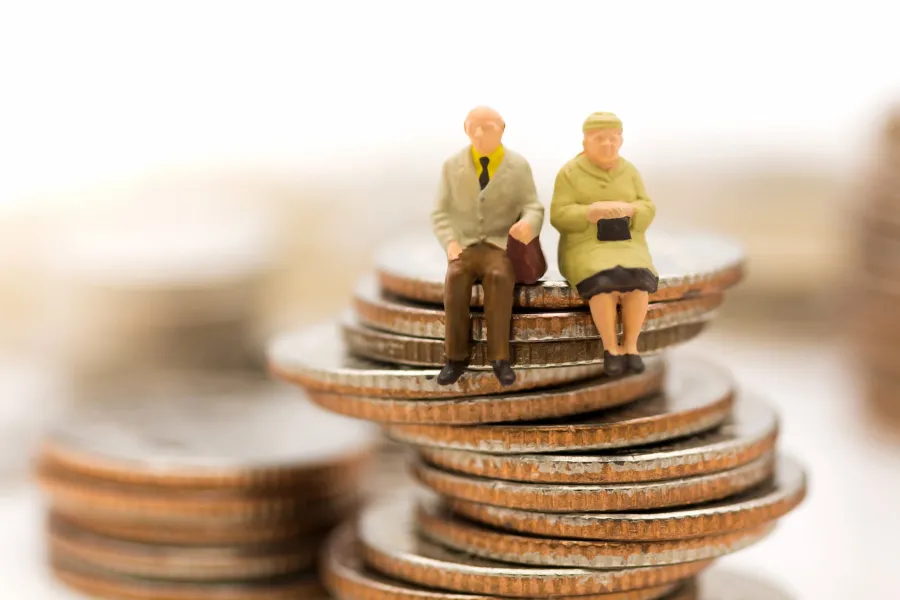 Reliable Financial Planning Services in Dallas, Texas
At Beacon Financial Group, we are an experienced financial consultant firm in Dallas, Texas committed to providing high-quality financial planning services. Our certified financial planners provide a carefully crafted roadmap to help you achieve your financial goals. This can include wealth management, portfolio growth, retirement planning, and more.
Get started with legacy planning in Dallas today. Our trustworthy certified financial advisors are ready to help you begin planning for the future.
Schedule An Introductory Call
Meet with a financial advisor on our team at your convenience.
Interested in reading our latest newsletter?
MyBeacon Custom Retirement Plan
As part of our advisory relationship, our clients have the opportunity to meet with our Dallas Certified Financial Planners (CFP©) to discuss their unique situation and aspirations for financial independence. Our financial consultant will generate a roadmap for next steps in your journey towards financial freedom or maintaining it while addressing challenges and key risks that hold many back from achieving success. Our process for delivering superior and tailored legacy planning services involves deep-diving into our client's financial situation, challenges, goals, and needs.
Step 1: Financial Discovery
Step 2: Evaluate Your Situation
Step 3: Review Your Retirement Plan
Step 1: Financial Discovery
Our certified financial advisors collaborate with you to organize your financial situation and goals into our assessment to start your personalized retirement plan.
Step 2: Evaluate Your Situation
Our financial consultants evaluate your situation by running scenarios to maximize your available resources and bridge any gaps between where you are and where you want to be.

Step 3: Review Your Retirement Plan
You receive a presentation of how your sources of retirement income will come together for financial independence and peace of mind.

A Dallas Retirement Plan You Can Count On
Life is filled with dreams and goals. You work hard to live the life you deserve, and you plan for a long and fulfilled retirement; but are you sure you're on the right course of action to get there? Retirement is cloaked with many questions and potential pitfalls. Do you know how much income you will need to support your lifestyle? What part does Social Security play in the picture?
Getting to retirement and being able to enjoy life through your retirement years are two different goals. Here at Beacon Financial Group, helping our clients achieve those objectives is the primary reason we exist. Our legacy planning services are fully customized to our client's goals and needs.
Make Retirement The Best Years Of Your Life
At Beacon Financial Group, we create the roadmaps that guide our clients toward the future they dream of. We bring the confidence in your investments that only comes from knowing you have a solid plan that is backed by the experience of qualified financial advisors. Get in touch with our financial consultants today and begin planning for your future with reliable financial planning services that put you first.


Testimonials
The testimonial presented is made by an individual who is a client of Beacon Financial Group and is applicable only to the individuals depicted and may not be representative of the experience of others. The testimonial is not paid, nor have the participants received any non-cash compensation, and are not indicative of future performance or success. The testimonial has been evaluated for conflicts of interest and has not been found to present any conflicts.

A knowledgeable team of professionals I can rely on for guidance and fiduciary responsibility.

Sharla H.
Nothing but wonderful things to say about Beacon Financial. Mr. Engro and his staff are very trustworthy, accommodating and beyond knowledgeable. Highly recommend!
Shelli R.
I have worked with the team at Beacon Financial for over a decade. They are smart, caring and most of all they ALWAYS put their clients first. If you need financial advice/help, then you've come to the right place!
Steve S.
Gus Payne has been assisting me with retirement advice and planning for years. I could not recommend them more highly. Thank you, Gus!
Anthony C.
My husband and I have been doing business with Beacon Financial for many years. If you are looking for a money-manager, we highly recommend Beacon. Very satisfied with outcome and their professionalism.
Beverly R.
My wife and I were dissatisfied with our previous financial advisor and on the recommendation from one of our very good friends, we contacted Beacon. We are so happy they shared their secret with us!
Bill and Pam H.
Beacon has been a great Advisor for us! They look at every aspect of our planning and help us make great decisions.
Daniel L.
Dedicated team who are results driven. Unparalleled customer service, value and experience.

Joseph E.
Steve Engro and the team at Beacon have been helping our family with investment advice & financial planning assistance for over 20 years. I value their advice and our results have exceeded expectations. The entire staff is very professional, responsive and accessible.
Mike J.
Contact Beacon Financial Group
(972) 726-9888
17300 Preston Road, Suite 120
Dallas, TX 75252

For more information on the research/selection methodology go to Barron's Top 1200
The Five Star Wealth Manager award, administered by Crescendo Business Services, LLC (dba Five Star Professional), is based on 10 objective criteria. Eligibility criteria - required: 1. Credentialed as a registered investment adviser or a registered investment adviser representative; 2. Active as a credentialed professional in the financial services industry for a minimum of 5 years; 3. Favorable regulatory and complaint history review (As defined by Five Star Professional, the wealth manager has not: A. Been subject to a regulatory action that resulted in a license being suspended or revoked, or payment of a fine; B. Had more than a total of three customer complaints filed against them [settled or pending] with any regulatory authority or Five Star Professional's consumer complaint process. Unfavorable feedback may have been discovered through a check of complaints registered with a regulatory authority or complaints registered through Five Star Professional's consumer complaint process; feedback may not be representative of any one client's experience; C. Individually contributed to a financial settlement of a customer complaint filed with a regulatory authority; D. Filed for personal bankruptcy; E. Been convicted of a felony); 4. Fulfilled their firm review based on internal standards; 5. Accepting new clients. Evaluation criteria - considered: 6. One-year client retention rate; 7. Five-year client retention rate; 8. Non-institutional discretionary and/or non-discretionary client assets administered; 9. Number of client households served; 10. Education and professional designations. Wealth managers do not pay a fee to be considered or placed on the final list of Five Star Wealth Managers. Award does not evaluate quality of services provided to clients. Once awarded, wealth managers may purchase additional profile ad space or promotional products. The Five Star award is not indicative of the wealth manager's future performance. Wealth managers may or may not use discretion in their practice and therefore may not manage their client's assets. The inclusion of a wealth manager on the Five Star Wealth Manager list should not be construed as an endorsement of the wealth manager by Five Star Professional or this publication. Working with a Five Star Wealth Manager or any wealth manager is no guarantee as to future investment success, nor is there any guarantee that the selected wealth managers will be awarded this accomplishment by Five Star Professional in the future. For more information on the Five Star award and the research/selection methodology, go to fivestarprofessional.com.
We take protecting your data and privacy very seriously. As of January 1, 2020 the California Consumer Privacy Act (CCPA) suggests the following link as an extra measure to safeguard your data: Do not sell my personal information.
Securities offered through Kestra Investment Services, LLC (Kestra IS), member FINRA/SIPC. Investment Advisory Services offered through Kestra Advisory Services, LLC (Kestra AS), an affiliate of Kestra IS or Beacon Financial Group. Beacon Financial Group is a member firm of PartnersFinancial. Beacon Financial Group is affiliated with Kestra IS and Kestra AS. Kestra IS and Kestra AS are not affiliated with PartnersFinancial. Neither Kestra IS nor its affiliates provide legal or tax advice.
Check the background of your financial professional on FINRA's BrokerCheck.
This site is published for residents of the United States only. Registered Representatives of Kestra IS and Investment Advisor Representatives of Kestra AS may only conduct business with residents of the states and jurisdictions in which they are properly registered. Therefore, a response to a request for information may be delayed. Not all products and services referenced on this site are available in every state and through every representative or advisor listed. For additional information, please contact our Compliance Department at 844-5-KESTRA (844-553-7872)
Beacon Financial Group Disclosures
Kestra Financial Investor Disclosures